Contact Us:
The GenerationX- SolutionsCanada corporate office is staffed with knowledgeable and competent customer service and sales specialists. Never hesitate to call or email us with any questions or comments you may have. Our team of professionals are standing by to help you succeed.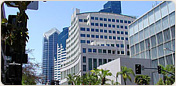 GenerationX-Solutions, Canada Inc.
800 Rosser Ave. Unit C-2
Brandon, MB Canada R7A 6N5
Telephone: 866-647-1113
FAX: 866-648-3575
E-mail:
enquiry@generationx-solutions.com
Add enquiry@generationx-solutions.com to your email provider's contact list, buddy list, white-list to ensure prompt delivery of all email communications.
Business Hours: 8:30am - 5:30pm CST, Monday-Friday